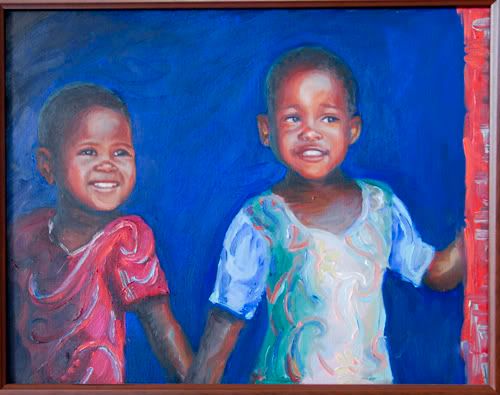 This painting I did from a photo my dad took while traveling in Africa. A small, poor village with bright colors and happy people. It is interesting how we romanticize those lives different from our own. Perhaps we all could use a little more simplicity and color in our world.
I am leaving soon to Colombia to start my own travels. Perhaps to search for a simpler more colorful life myself. Hopefully some new painting will emerge from the beautiful people I meet.
It was accepted into the SD County Fair and it received a People's Choice Award. Yay.